Posted by Eunice Juanzo on Apr 27th 2023
Soup is a comforting dish that makes for a great dinner option, but unfortunately, it can be quite time-consuming to prepare. From researching recipes to gathering ingredients and working in the kitchen, it can be a bit of a hassle.
For people with Celiac Disease, it can be a challenge to find the right food. It's tedious to look at the labels to double-check if it's gluten-free. The good news is, we have a solution! Take it from one of our customers' feedback…
"I just wanted to take a minute to say thank you, thank you for your gluten-free soup mixes! My 5-year-old was diagnosed with celiac disease and it's been a hard transition for our household to become totally gluten-free. When I found your soups, they've been a huge hit in our house, we face a lot of battles with food around here but thank you for helping me win a few. Thank you for being a company who cares about those with food allergies!
From a grateful Mama,
Maggie P."
From our 32 gluten-free soup mixes, we have compiled a list that you can make in 30 minutes for easy dinner nights that will make your family happy!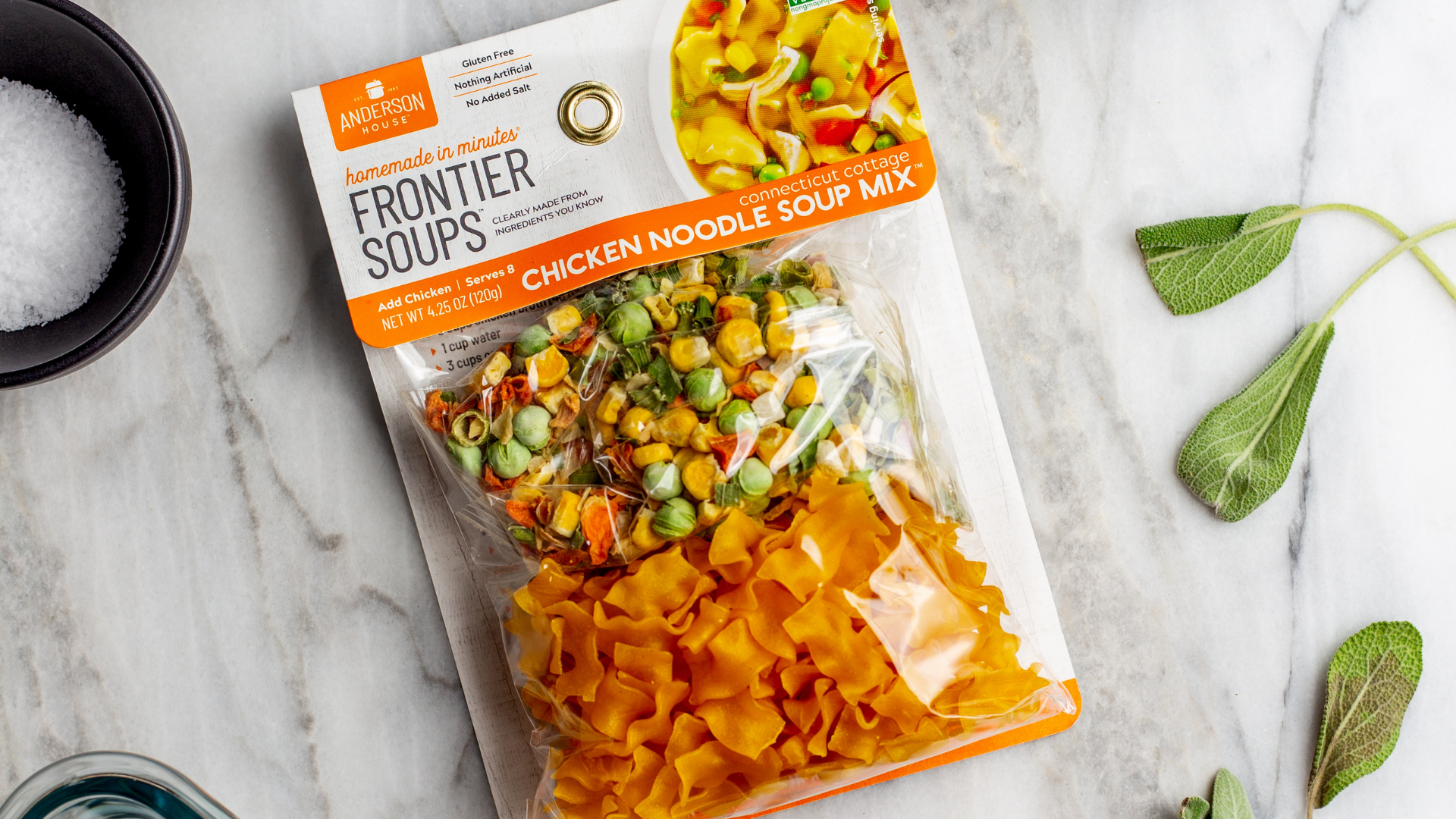 This is a comforting and savory soup made with gluten-free noodles that you can make in 30 minutes! The home chef just adds chicken and broth (and water) to complete! Inside the package are dehydrated vegetables and spices like carrot, onion, corn, green pea, shallot, celery, scallion, garlic, dill & savory. This soup is perfect for those with gluten sensitivities or those looking for a healthier alternative to traditional chicken noodle soup. Below are the thoughts of our customers.
"This is a great chicken noodle soup. Reminds me of my grandma's soup I would eat as a kid. More importantly, my wife has a gluten intolerance and has never gotten sick from any of the gluten-free soups. - Walker D."
"I had to sit and write to you about how thrilled I am with this product. My daughter has celiac disease and soups are hard to find. She is home this week from high school and wanted a gluten-free chicken noodle soup. We will be repeat customers for sure. It is delicious and the ingredients are very good. The house smelled like I had made it from scratch! Blessings, Dina"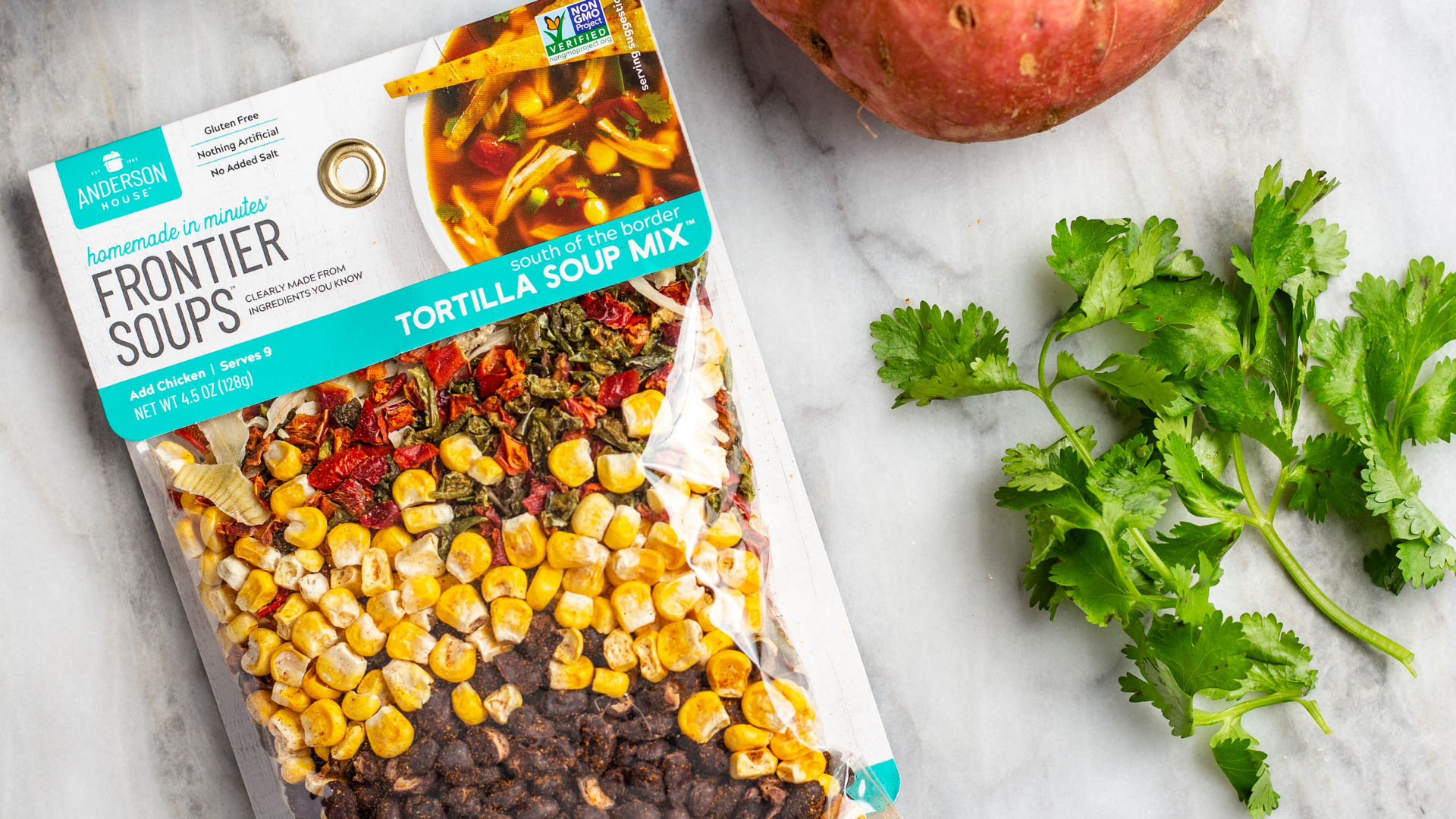 This soup is loved and praised by many and is our top-selling soup! You can cook this in 30 minutes. All you will need is broth, chicken breast (you can also change the protein to turkey), and salsa! If you want to go one step further you can top with crispy tortilla chips and/or fresh cilantro for added texture and flavor!
"I saw your soup in my local store and decided it would be a good staple option during this pandemic. Oh my gosh! It's A-Mazing!!! I had the South of the Border tortilla soup mix and I couldn't get enough! I have a lot of allergies and it's hard to find something that tastes so amazing that meets my dietary restrictions. Thank you for providing an amazing soup that is gluten, dairy, egg, and soy free! It's delicious! -Ashley S."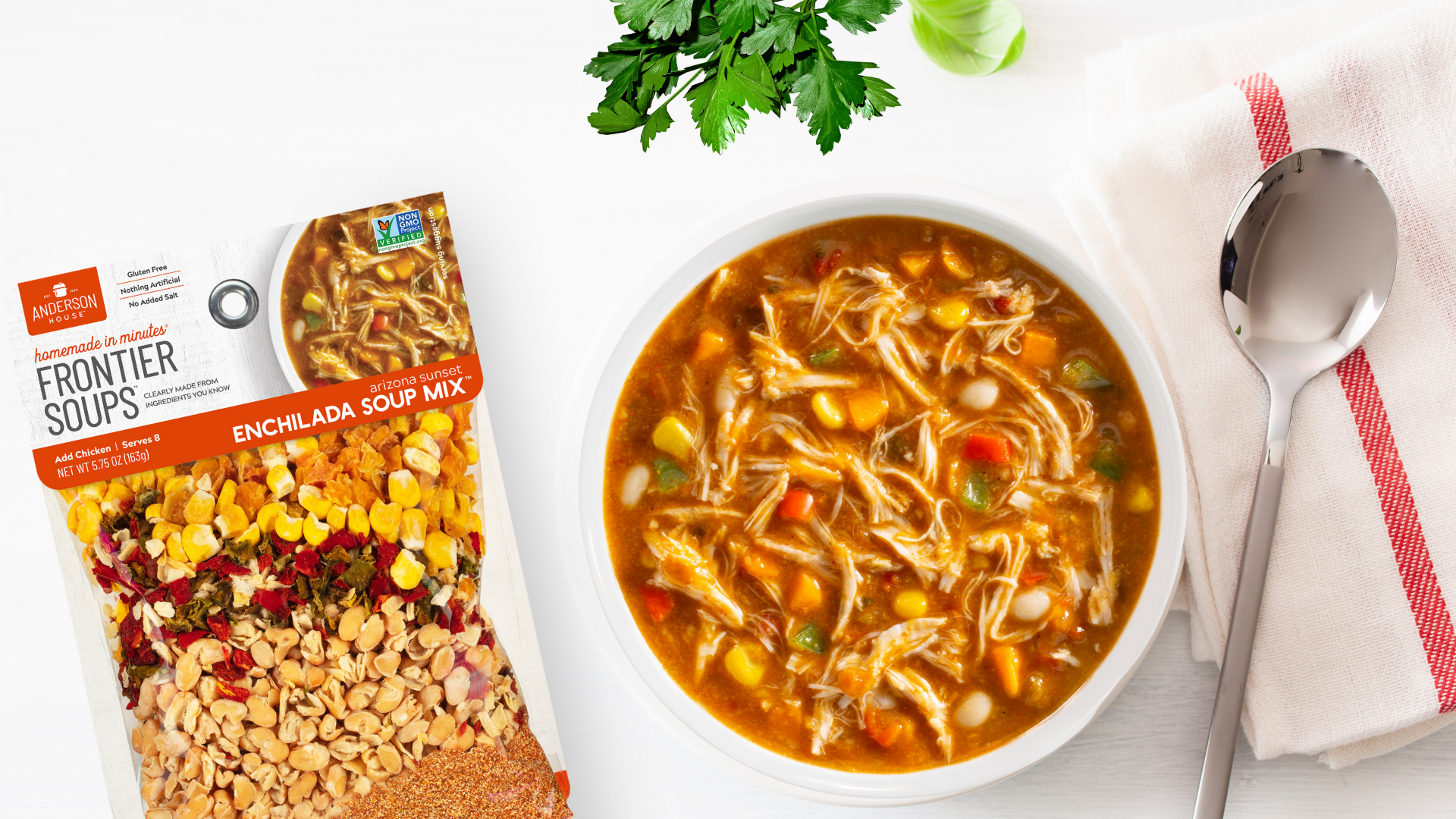 In the words of our customers, "it is undeniably good - not too salty, just enough spice, and it gets better on day two". This soup cooks in 30 minutes. You can also control the heat by using mild, medium, or hot salsa verde. Make sure to use gluten-free cheddar cheese. Some customers also include toppings like avocado and sour cream.
"Just wanted to tell you how pleased I am with your product. I have celiac disease and am always looking for gluten-free foods that have a minimal amount of ingredients, are tasty, and give me more control. I just made your Enchilada Soup for my husband and me and both of us loved it! This made me very happy because my husband does not have to be gluten-free but generally is when we cook at home. We crumbled some tortilla chips on top for a crunch factor! - Elise E."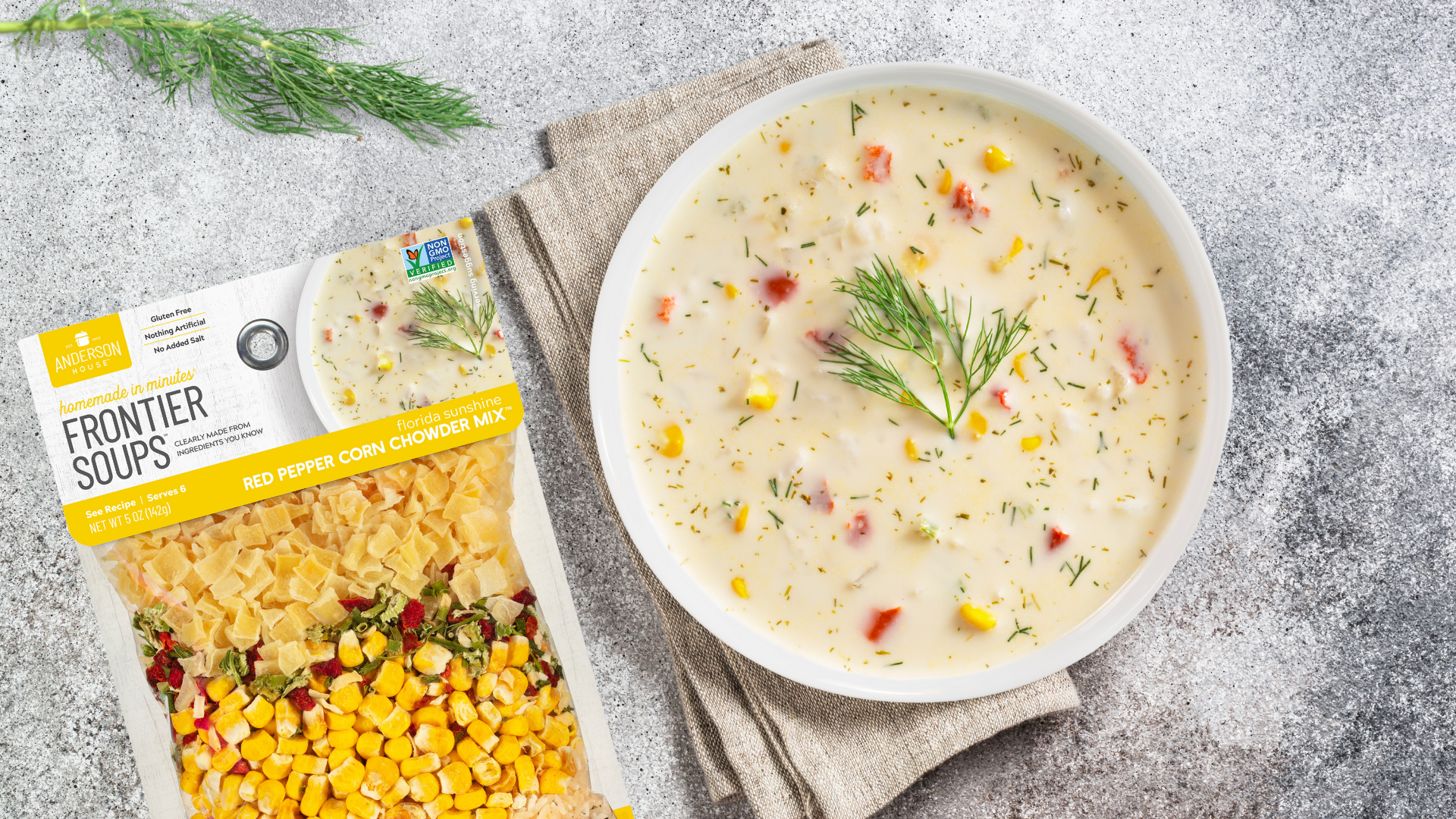 In just 30-minutes, enjoy this flavorful and easy-to-make corn chowder with a little kick! One packet can feed up to 3-4 people. You can also consider giving this as a gift to your friends and family! Here are some thoughts from our customers…
"Thank you, thank you for your gluten-free Red Pepper Corn Chowder Mix! It's soooo amazing! Gluten free mixes are rare and sometimes nasty. I will definitely buy this one on a regular basis. Thanks again! - Denise M."
"Oh my goodness, we just finished dinner and the soup was beyond amazing!! Holy Toledo, never again will I buy canned soup. You have a lifetime customer with the Levinsons! Thank you so much! - D Levinson"
We hope that you enjoy this list as much as we do, these are just 4 of 32 gluten-free soups that you can choose from! If you try any of these GF soups be sure to leave a comment or review on our website. We'd love to hear from you!