Posted by Eunice Juanzo on Jun 29th 2023
As someone who has lived in the US for only a year and a half, I am not yet familiar with many of the country's holidays and observances but there are a few quintessential American celebrations that have been captivating my attention ever since I arrived, one of them is the Fourth of July.
With its dazzling fireworks, vibrant parades, heartwarming sense of patriotism, and friends and family cookouts, this national holiday is a true spectacle to behold.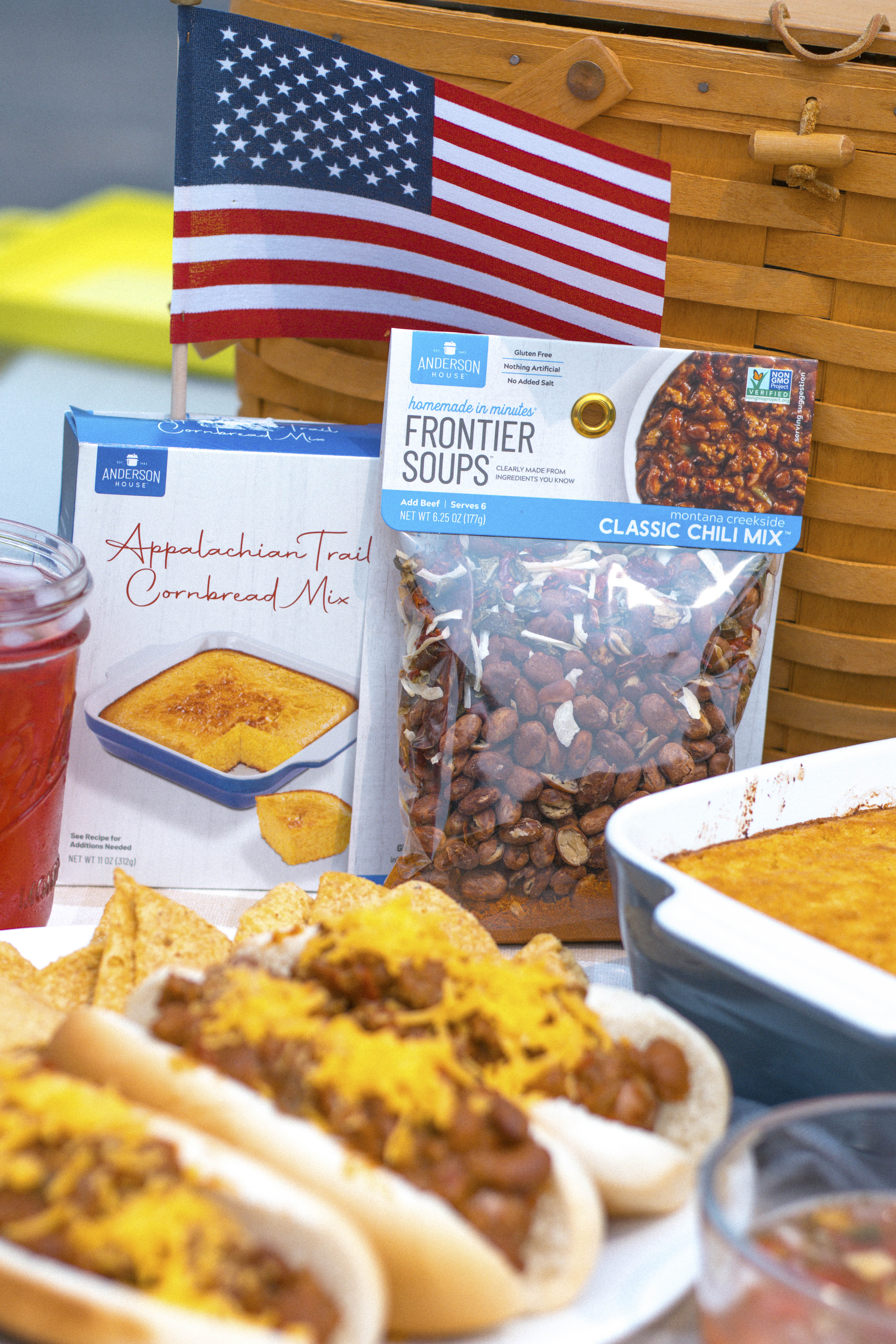 As an enthusiastic food lover, I've come to learn that no Fourth of July celebration is complete without a feast! And so while I'm drafting the idea for this blog, I asked my colleagues what yummy food is easy to prepare for this celebration. Kris, from our Customer Support, came up with the idea of Chili and Cornbread Casserole!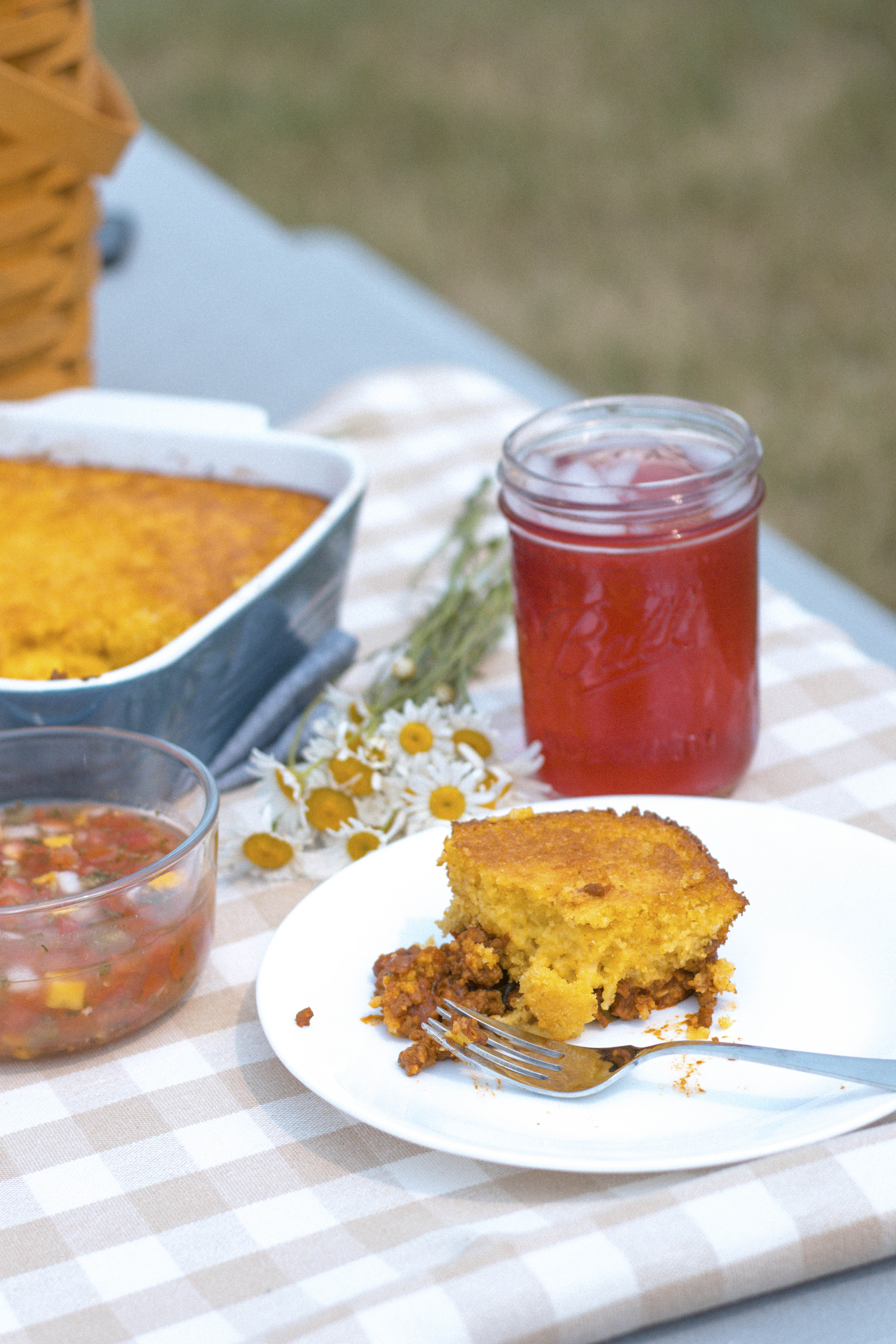 And the light bulb happened! What better way to honor this occasion than by making use of Anderson House Cornbread and Chili? I pictured a golden, moist cornbread infused with the warmth of Frontier Soups Chili, which creates a delectable blend of flavors that will leave taste buds dancing in delight.
So, let's dive into the recipe and make an irresistible Fourth of July Chili and Cornbread Casserole Recipe!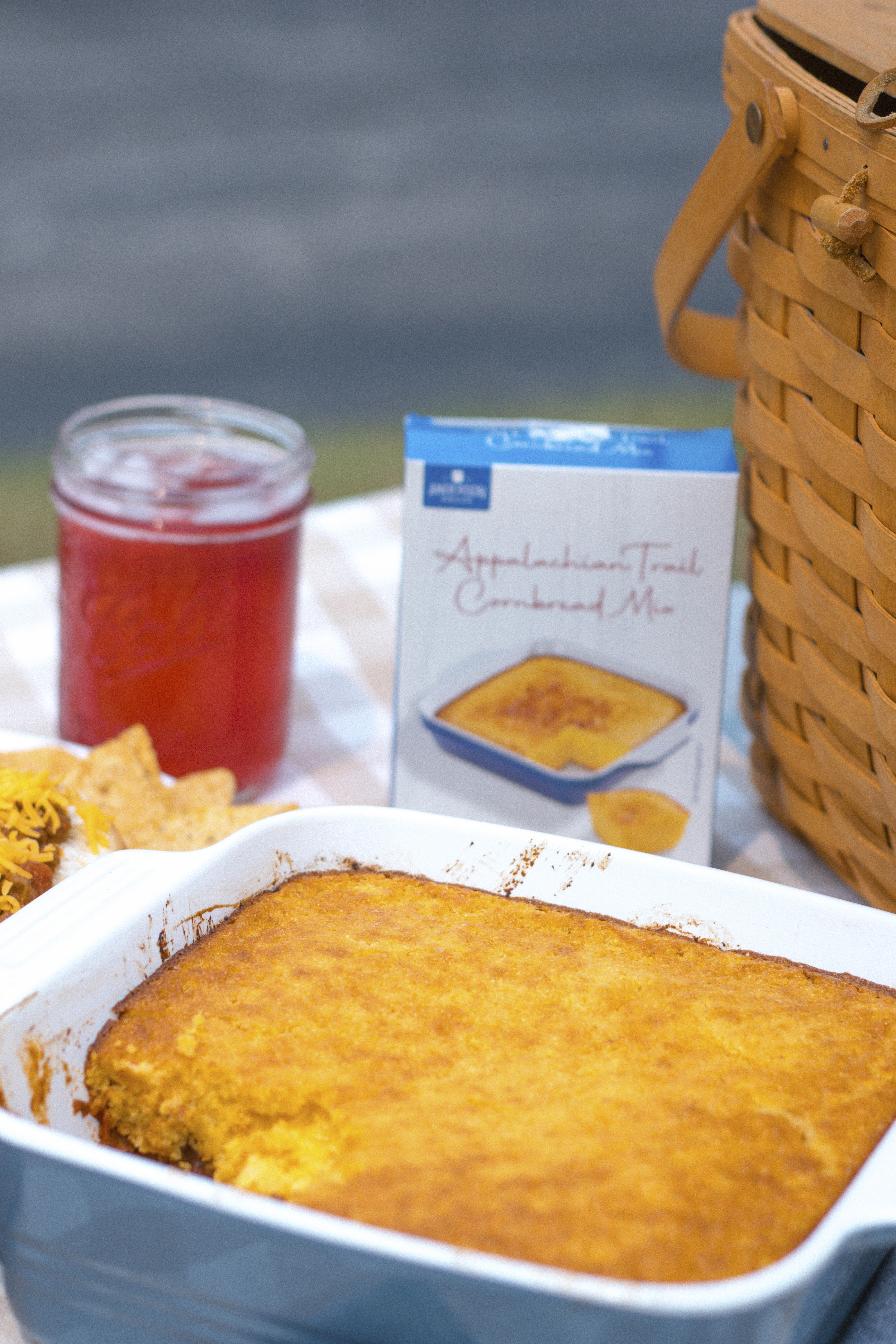 Ingredients Classic Chili:
1 Frontier Soups Montana Creekside Classic Chili
1 tbsp oil
1 ½ lbs. ground chuck
1 ½ cups beef broth (12 oz)
1 can (14.5 oz) petite diced tomatoes
2 tbsp. Red wine vinegar
1 tsp sugar
Ingredients Cornbread:
1 Appalachian Trail Cornbread Mix
3 tablespoons butter
1 cup buttermilk
2 large eggs
Here's What You Do:
We'll start off by cooking the chili first.
In a 3 or 4 quart pot, heat oil. Add ground chuck and brown thoroughly over medium to medium-high heat.
Stir in chili mix. Add in broth, tomatoes, red wine vinegar, and sugar.
Bring to a boil and then reduce to a simmer, cover and cook for 30 minutes.
Remove the whole chile pepper. Set aside and preheat your oven to 375°F while preparing the 8x8 inch casserole pan for the cornbread.
In a mixing bowl, blend together eggs and buttermilk. Stir in Cornbread mix. Melt butter in a microwave, swirl butter around to coat inside of heated pan. Stir remainder of melted butter into batter.
Add the chili to the pan and then pour the cornbread batter.
Bake at 375°F for 35-45 minutes until center is firm and set and lightly brown. And then serve.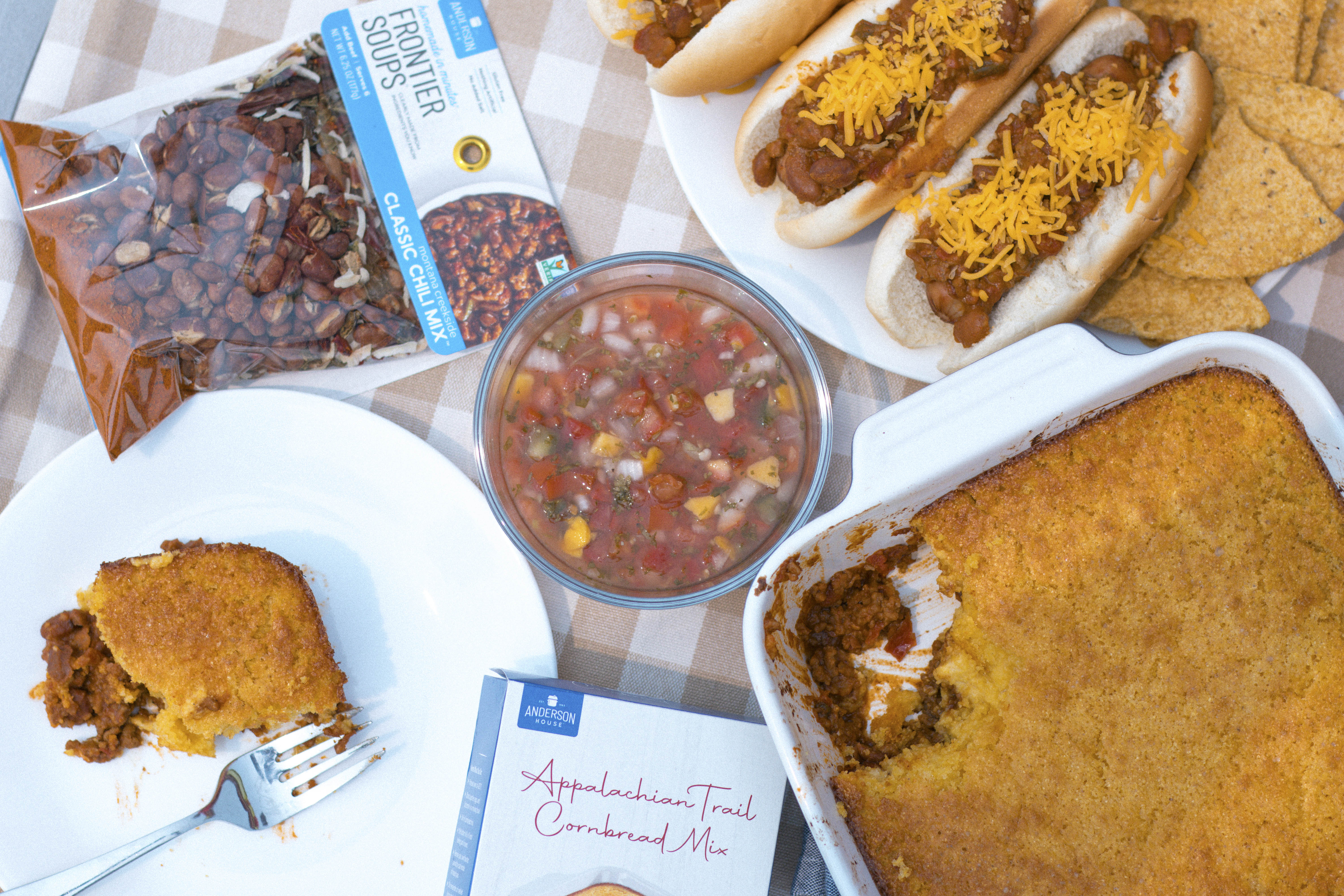 Whether you're hosting a backyard barbecue, attending a potluck, or simply treating yourself to a festive meal, this recipe is guaranteed to impress your friends and family while adding a unique twist to your Fourth of July celebration.
Note: Even if I am a Filipino and new to this culture, this recipe is a celebration of flavors that transcends borders, uniting us all in the joy of delicious food. Get ready to experience a taste sensation that knows no boundaries!