The holidays are a time for friends and family to gather together and be thankful to have one another. Why not make it all the more enjoyable with a holiday cocktail and some tasty dessert? Spread the holiday cheer with these recipes for a Cranberry Margarita and some Peppermint Ice Cream Cake for dessert!
Cranberry Margarita Recipe
Ingredients:
1 1/4 Cup Cranberry Juice
1/2 Cup Sugar
1 1/2 Cup fresh or frozen whole cranberries
3/4 Cup Lime Juice
3/4 Cup Tequila
1/2 Cup orange Liquer such as Cointreau
3 Cups Crushed Ice
Cranberry Margarita Directions:
Recipe Directions:
Serve in chilled glasses, dip rims into sugar. Blend all ingredients in glass pitcher. Serve over crushed ice. Makes about 6 1/2-Cup servings.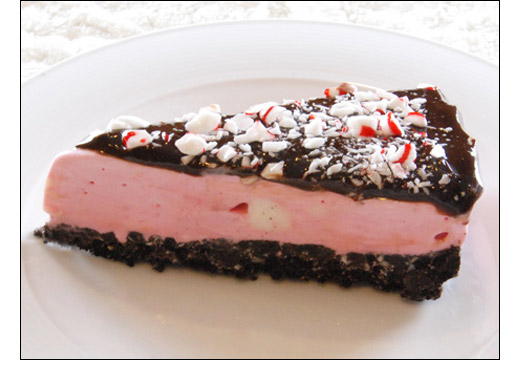 Peppermint Ice Cream Cake Recipe
Ingredients:
1 angel food cake
2 pints peppermint stick ice cream
1 pint whipping cream
1/4 cup powdered sugar
2 ounces peppermint crackle
Recipe Directions:
1. With a long serrated knife slice the angel food cake into three layers (two cross cuts).
2. Allow ice cream to slightly soften, scoop and spread on the bottom cake layer.
3. Place middle cake layer on ice cream and repeat the layering.
4. Put cake in freezer while whipping the cream into firm peaks.
5. Add powdered sugar to whipped cream and blend.
6. Place whipped cream in refrigerator and hold til ready to serve or an hour before serving.
7. Remove cake from freezer and frost with whipped cream.
8. Scatter peppermint crackle over the top and serve or place in refrigerator up to an hour until ready to serve.