Posted by Eunice Juanzo on Jul 17th 2023
Let us help you save time and energy on meal planning with this quick and easy Cheesy Spinach Frittata Recipe even if you have no fresh spinach on hand. We will use the Anderson House Cheesy Spinach Frittata Mix and some basic kitchen ingredients for a delicious breakfast (or even dinner!) option.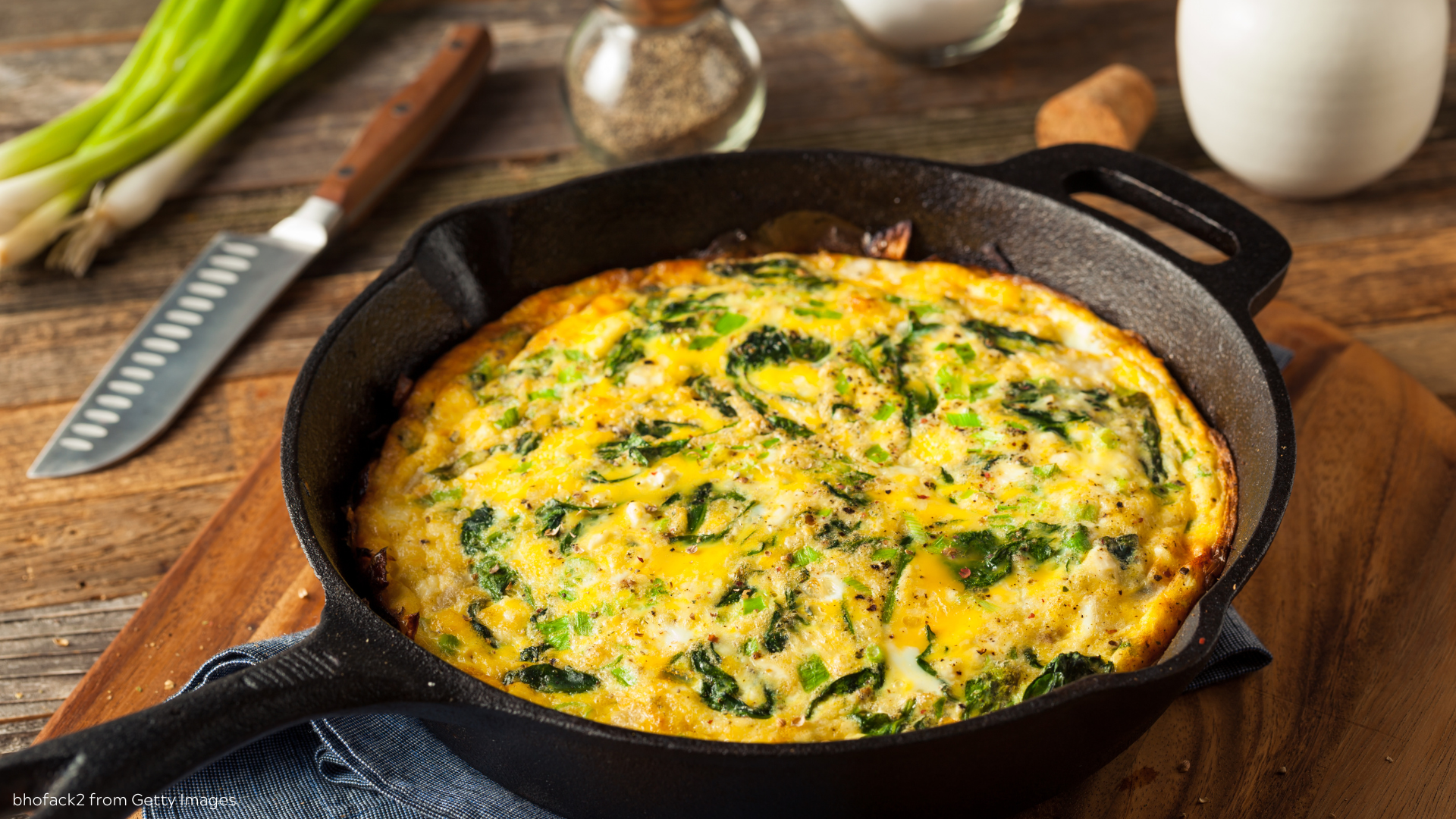 What is a Frittata?
The quickest answer is it's an Italian omelet-ish kind of dish. The method of cooking is what makes it different. It is made by whisking eggs together with a variety of ingredients such as vegetables and cheeses and sometimes with meat. Then, the mixture is cooked in a skillet in the oven to achieve a delightful and filling meal.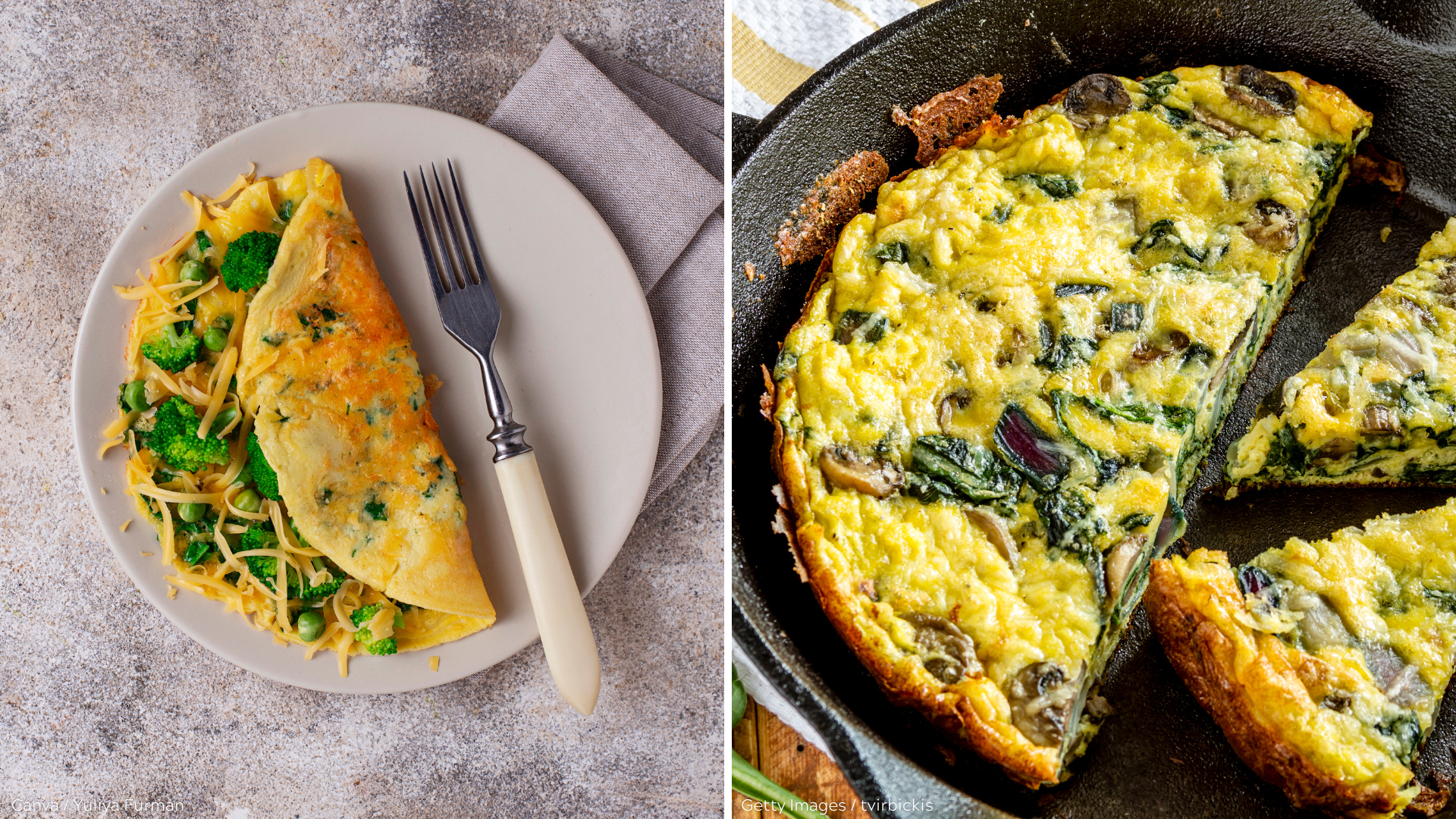 Frittata Vs. Omelet
A frittata and an omelet are both egg dishes but they differ in preparation and ingredients. Omelets are typically made with beaten eggs that are cooked on the stove and then folded over a filling, while frittatas are made by mixing eggs with ingredients such as vegetables and cheese, and then baking in the oven. Frittatas are also often served in slices, while omelets are served folded in half.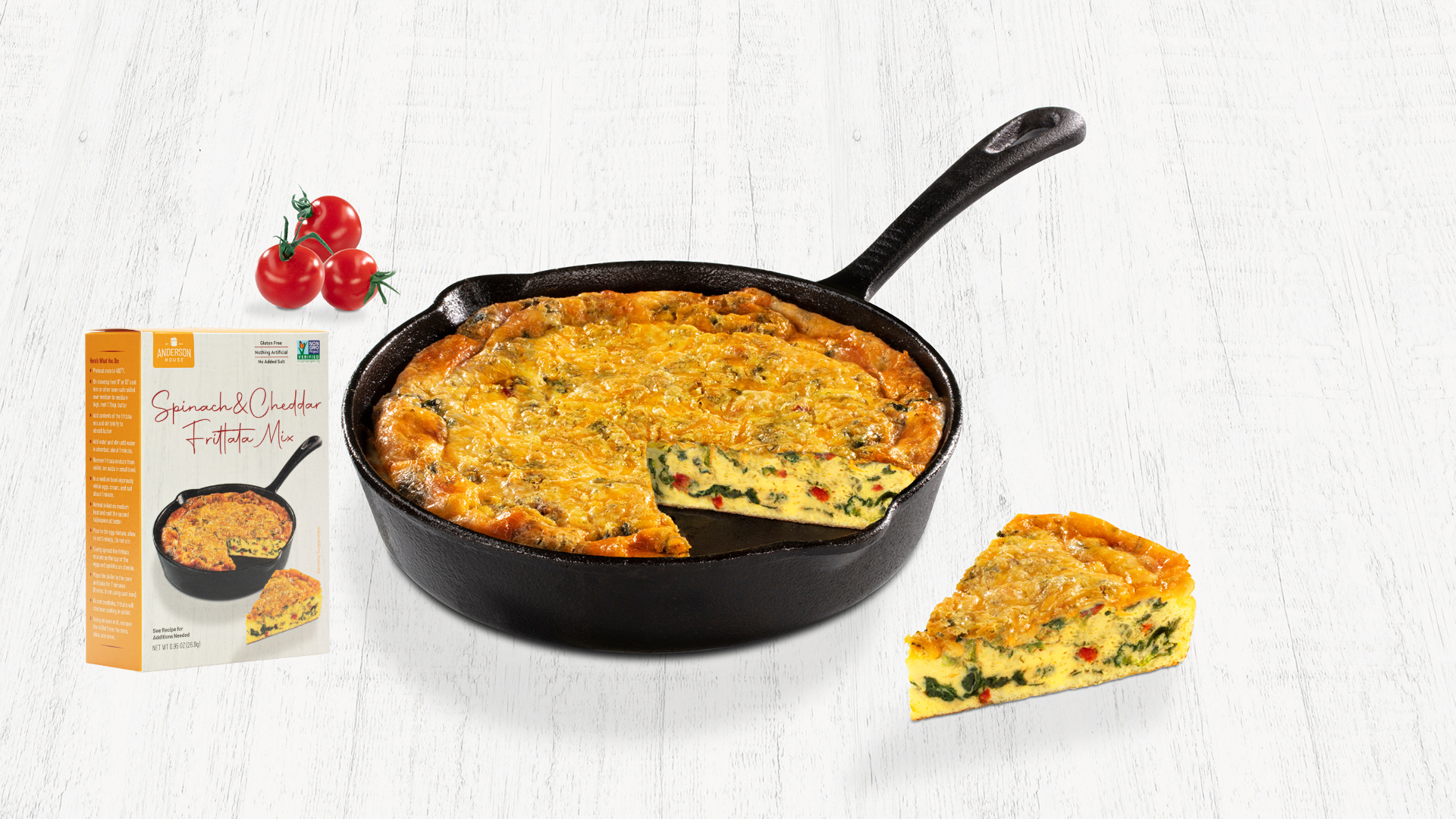 How To Cook An Easy Cheesy Spinach Frittata?
Even if you don't have fresh spinach available, rest assured making this dish is a breeze! Here's what you will need:
1 Anderson House Spinach & Cheddar Frittata Mix
8 large eggs
1/4 cup heavy cream, half & half, or milk (2 oz.)
1/4 tsp. salt
2 Tbsp. butter, divided
1/2 cup water
1 cup shredded cheddar (4 oz.)
Step-by-step Instructions
Preheat oven to 400°F.
On stovetop, heat 8" or 10" cast iron or another oven-safe skillet over medium to medium-high, melt 1 Tbsp. butter.
Add contents of the frittata mix and stir briefly to absorb butter.
Add water and stir until water is absorbed about 1 minute.
Remove the frittata mixture from the skillet, and set aside in a small bowl.
In a medium bowl vigorously whisk eggs, cream, and salt for about 1 minute.
Reheat the skillet on medium heat and melt the second tablespoon of butter.
Pour in the egg mixture, and allow to set for 1 minute. Do not stir.
Evenly spread the frittata mixture on the top of the eggs and sprinkle on cheese.
Place the skillet in the oven and bake for 7 minutes (9 mins. if not using cast iron).
Do not overbake, frittata will continue cooking in skillet.
Using an oven mitt, remove the skillet from the oven, slice, and serve.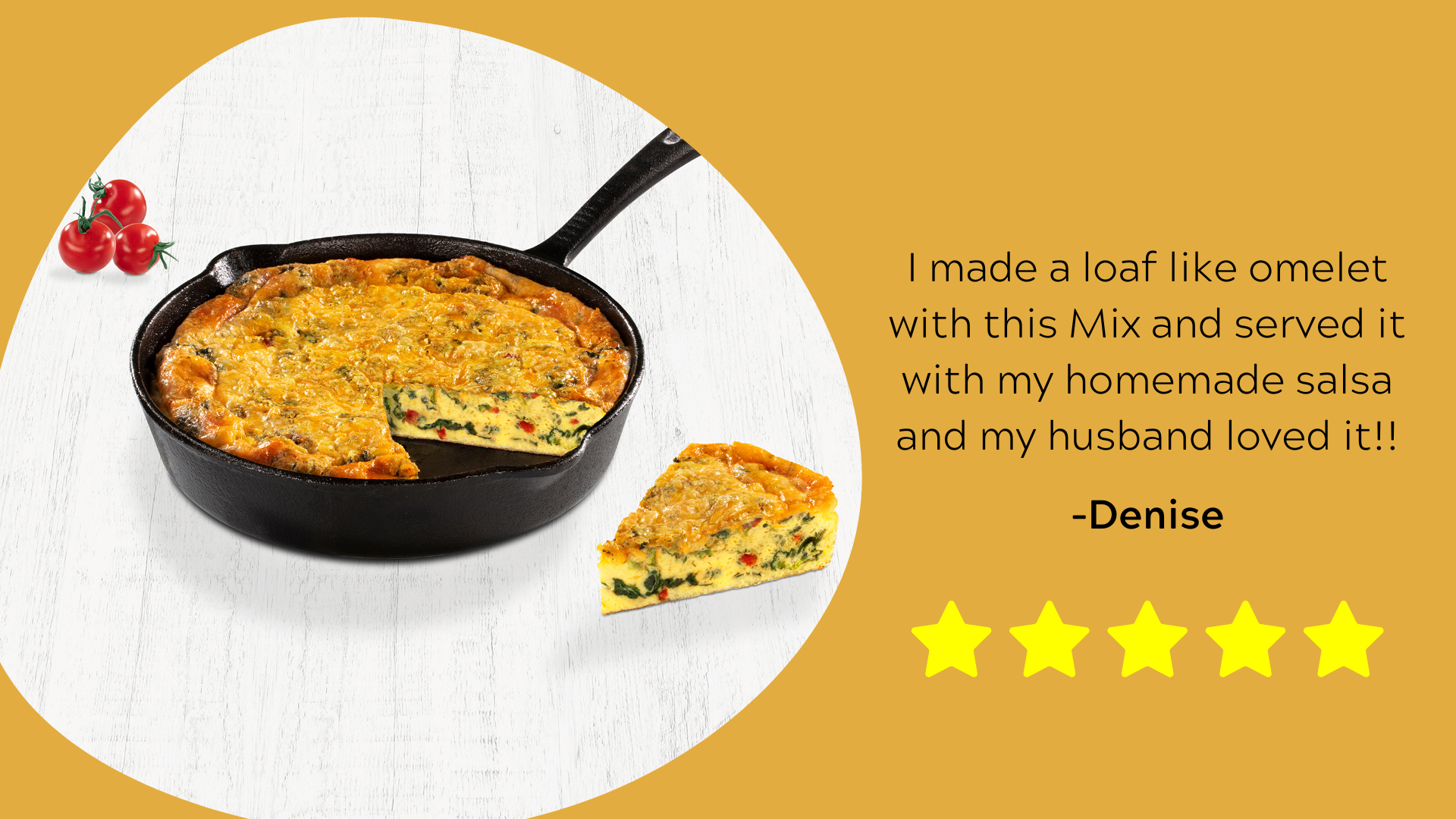 5 sides that work with Cheesy Spinach Frittata:
Here are some delicious sides to pair with your Cheesy Spinach Frittata that you can consider:
Grilled Veggies! Grabbed some asparagus and zucchini to grill.
Roasted potatoes. The crispy exterior and soft interior of roasted potatoes are a perfect complement to the creamy texture of the frittata.
Fresh fruit salad. Try mixing together some sliced strawberries, blueberries, and pineapple for a colorful and tasty side dish. This light and refreshing fruit salad can balance out the richness of the frittata.
Green salad. A simple green salad is always a good choice. Consider a mix of baby spinach, arugula, and sliced cucumbers dressed with a light vinaigrette.
Toasted bread or bagels. Serve your cheesy spinach frittata with some toasted bread or bagels for a classic breakfast combination. Add a dollop of cream cheese or butter to take it to the next level.
No matter which side you choose, this Cheesy Spinach Frittata is sure to be a hit! Let us know and if you have a recipe or stories to share, send it to eunice@frontiersoups.com to be featured!