Posted by Eunice Juanzo on Mar 22nd 2023
Soup is the ultimate crowd-pleasing healthy meal for any occasion, anytime of the year. Whether it's for a potluck or you're hosting a party, you'll never go wrong with Frontier Soups. Each mix serves at least 11+ (8oz) servings.
Here are 9 hearty soups that can feed a crowd!
White Bean Chili Mix - Serves 11
This flavorful white bean chili is a filling dish featuring sweet potatoes, peppers, artichoke hearts, and ground turkey or chicken. A pressure cooker adaptation can shorten the usual two-hour cook time. Find more inventive ways to cook our California Gold Rush White Bean Chili here.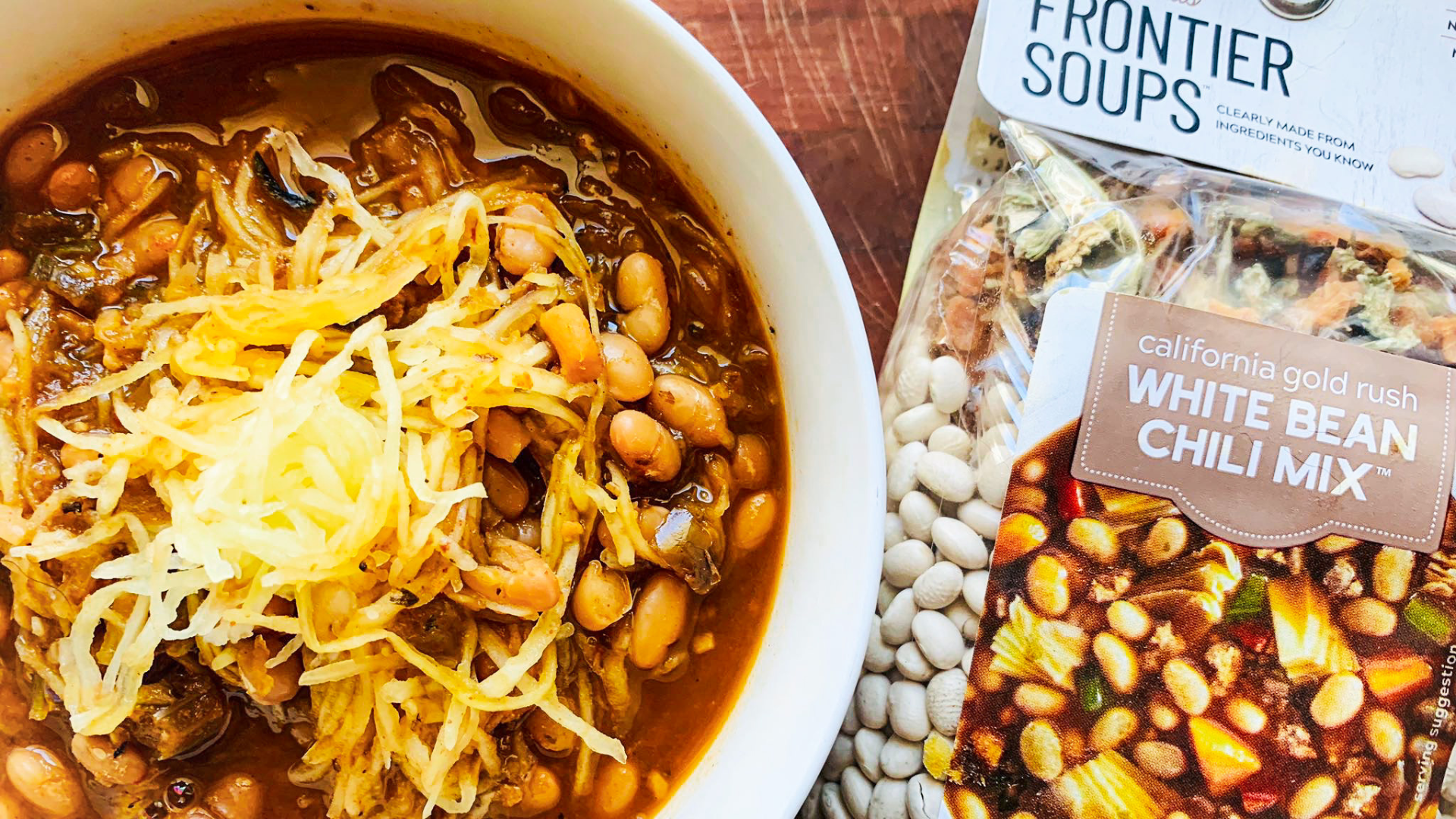 Corn Chowder Mix - Serves 11
This award-winning chowder is perfect for cold weather lunches or dinners. Simply add diced potatoes and cream to make it thick and luscious. Enjoy the comforting feeling and versatility of this chowder, which can also be adapted into Scallop and Shrimp Chowder or Beer Infused Corn Chowder.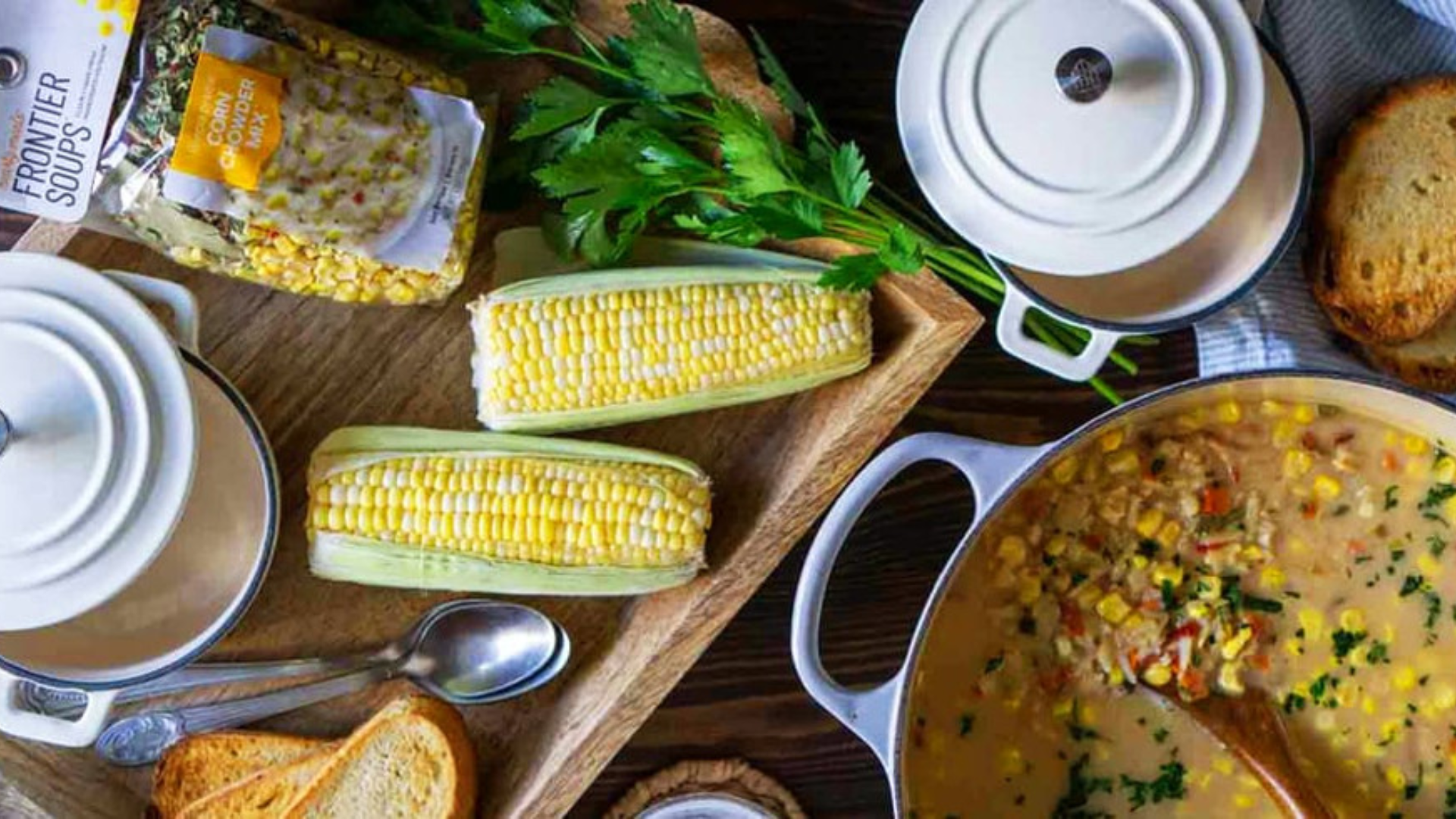 Butternut Squash & Lentil Soup - Serves 12
Our beautifully-golden soup is perfect for a fall gathering with its autumnal taste and aroma. It's a vegetarian's dream, blended with butternut squash, orange juice, and a perfect balance of spices. Additionally, it's available in a slow cooker adaptation for your convenience.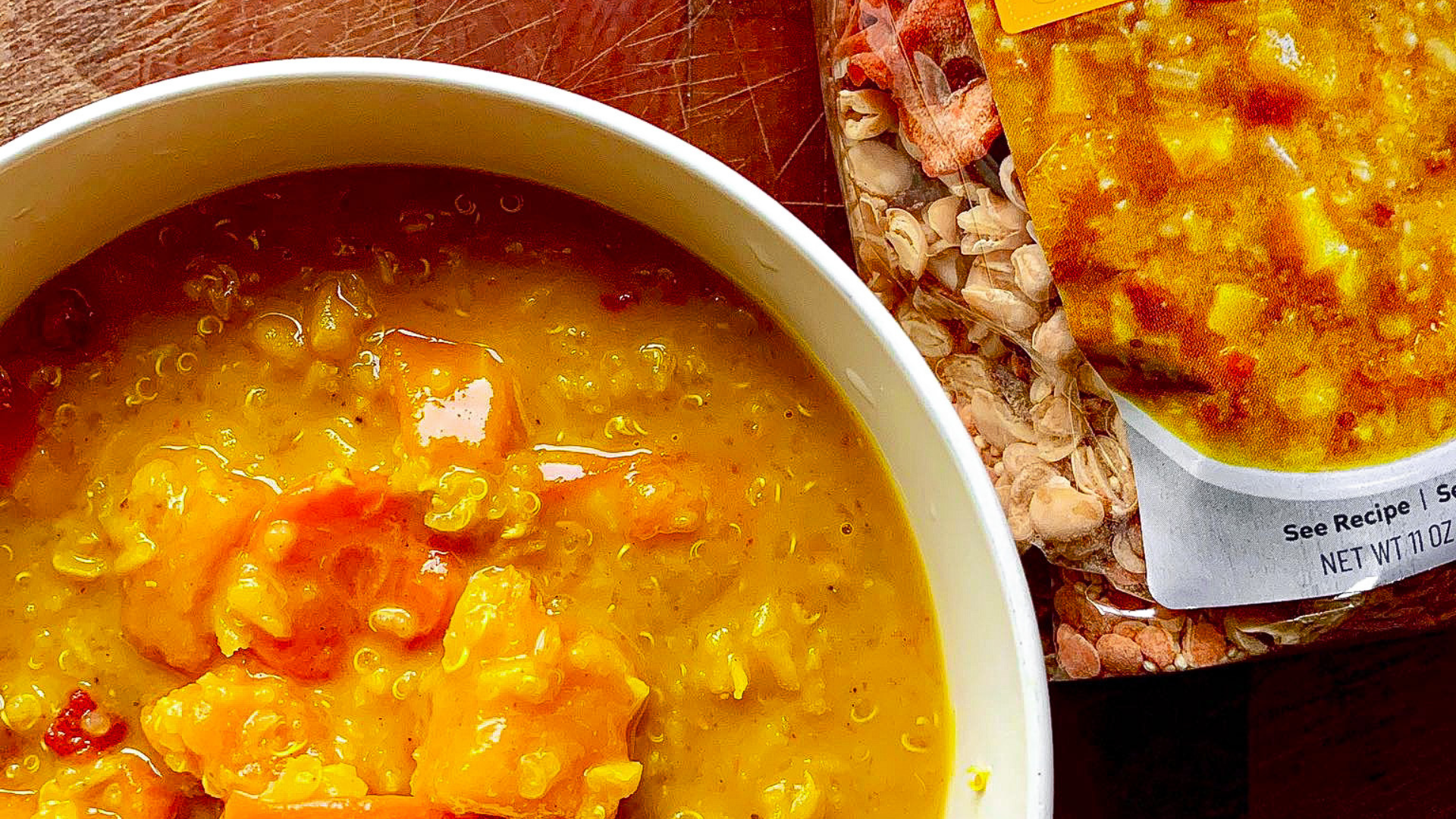 Apple Sausage & Bean Soup Mix - Serves 13
This hearty soup mix packs a protein punch with red, navy, and cranberry beans, plus split peas. Amp up the flavor by using chicken broth and adding diced Gala apples, chicken apple sausage, and baby spinach. But don't feel limited by our suggestions! This soup-starter mix is versatile and open to your own creative additions or omissions. Enjoy a warm and satisfying bowl every time!
Wedding Soup Mix - Serves 13
This soup's original translation is 'married soup' from an ancient Neapolitan soup called 'minestra miritata'. It's a blend of little meatballs, tiny pasta, and leafy greens. Can serve up to 13 people for any season! Click here for the recipe.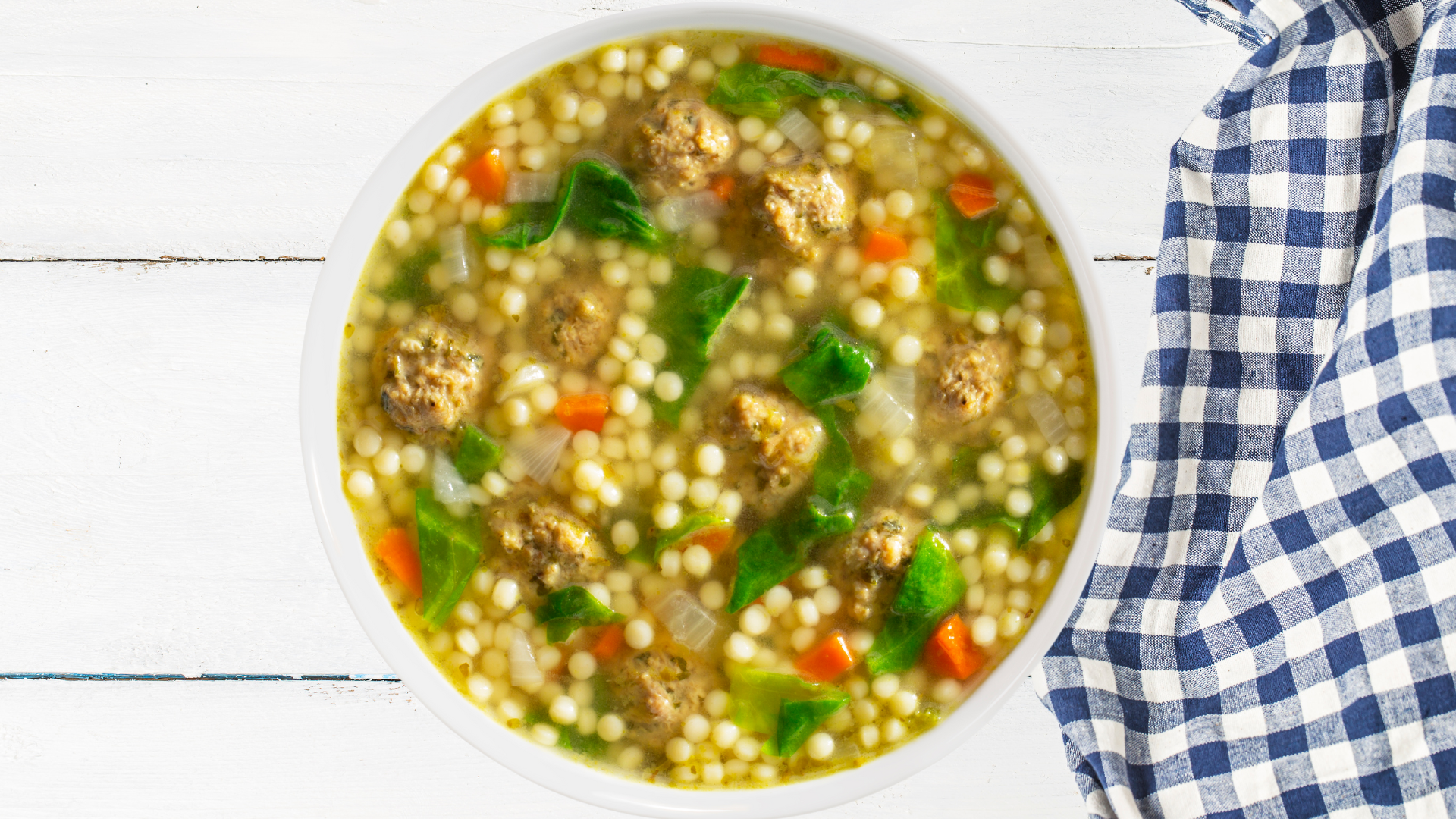 Beef Barley Stew Mix - Serves 15
This soup is a great choice for feeding a large crowd. With enough servings to satisfy fifteen or more people, this old-fashioned beef stew is packed with flavor and nutrition. The Shiitake mushrooms and leeks add a unique twist to the classic dish, while the lentils provide a hearty source of protein. To make this stew simply follow the instructions here. It is a satisfying dinner that everyone is sure to love.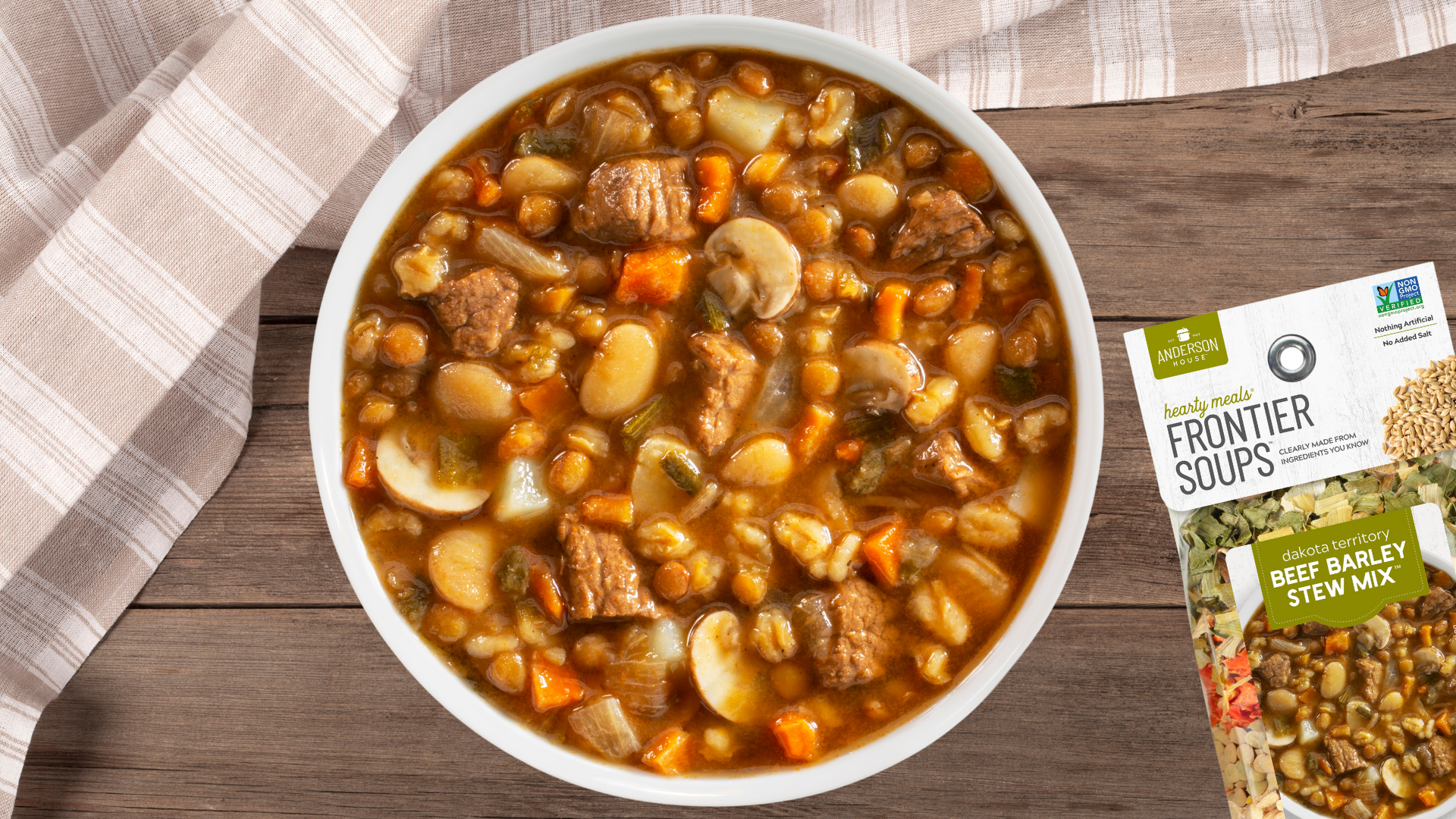 Minestrone Soup Mix - Serves 15
Minestrone, meaning "big soup" in Italian, can be big and flavorful without meat. This blend of Italian seasonings, elbow macaroni, and cranberry beans make this classic preparation a tasty, gluten free feast. Add Brussels sprouts and bacon to enhance your meal. Read full recipe here. Bon Appétit!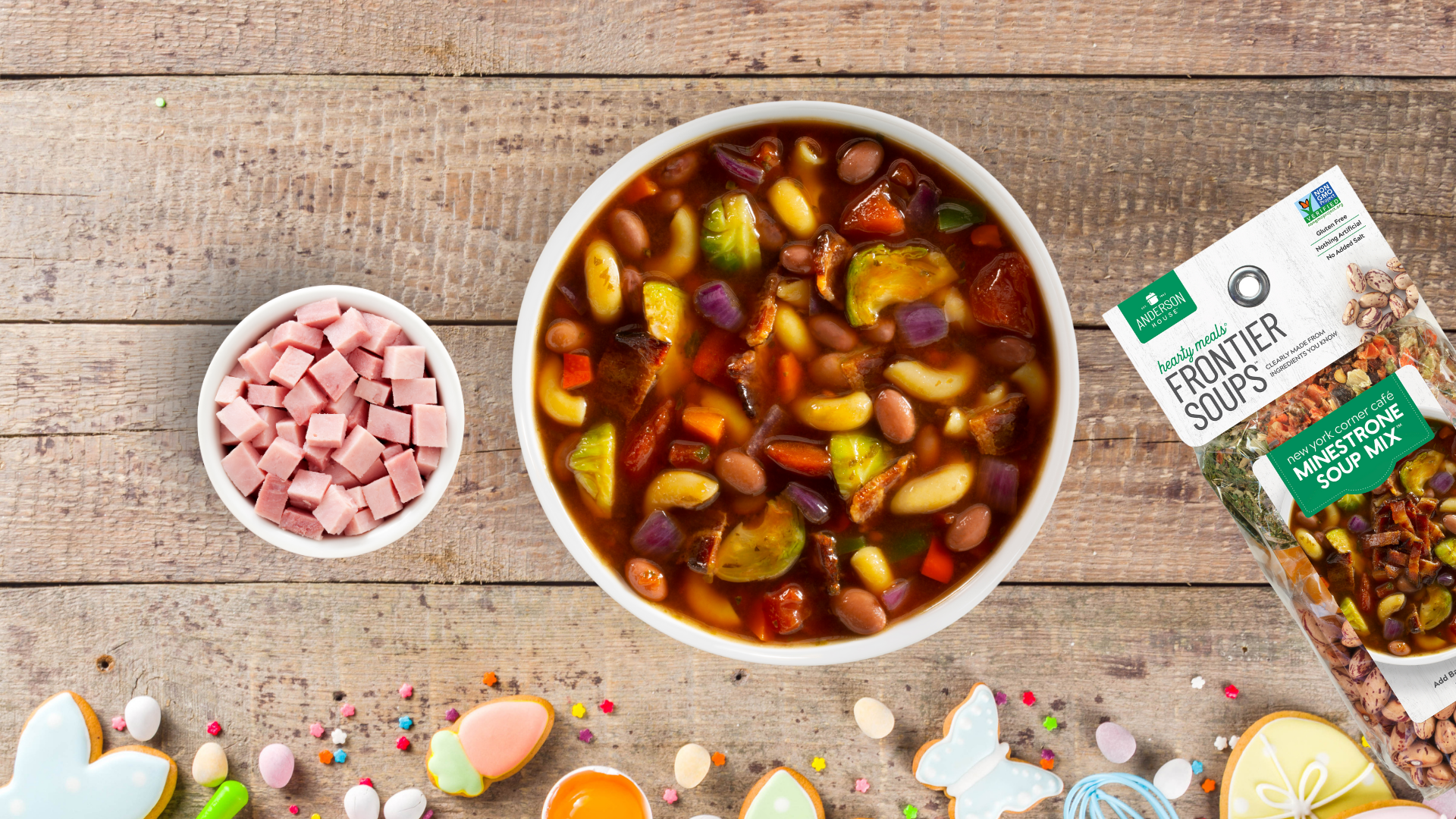 Sausage and lentil - Serves 20
This soup is one of my personal favorites. Coming from a place where lentil soup is not that popular, Indiana Harvest Sausage & Lentil Soup took me by surprise. My Filipino palette loved every cup of it. I appreciate the combined Italian seasonings of oregano and basil with red and green lentils. Add Italian sausage for a tasty full-bodied meal! Read the full recipe here.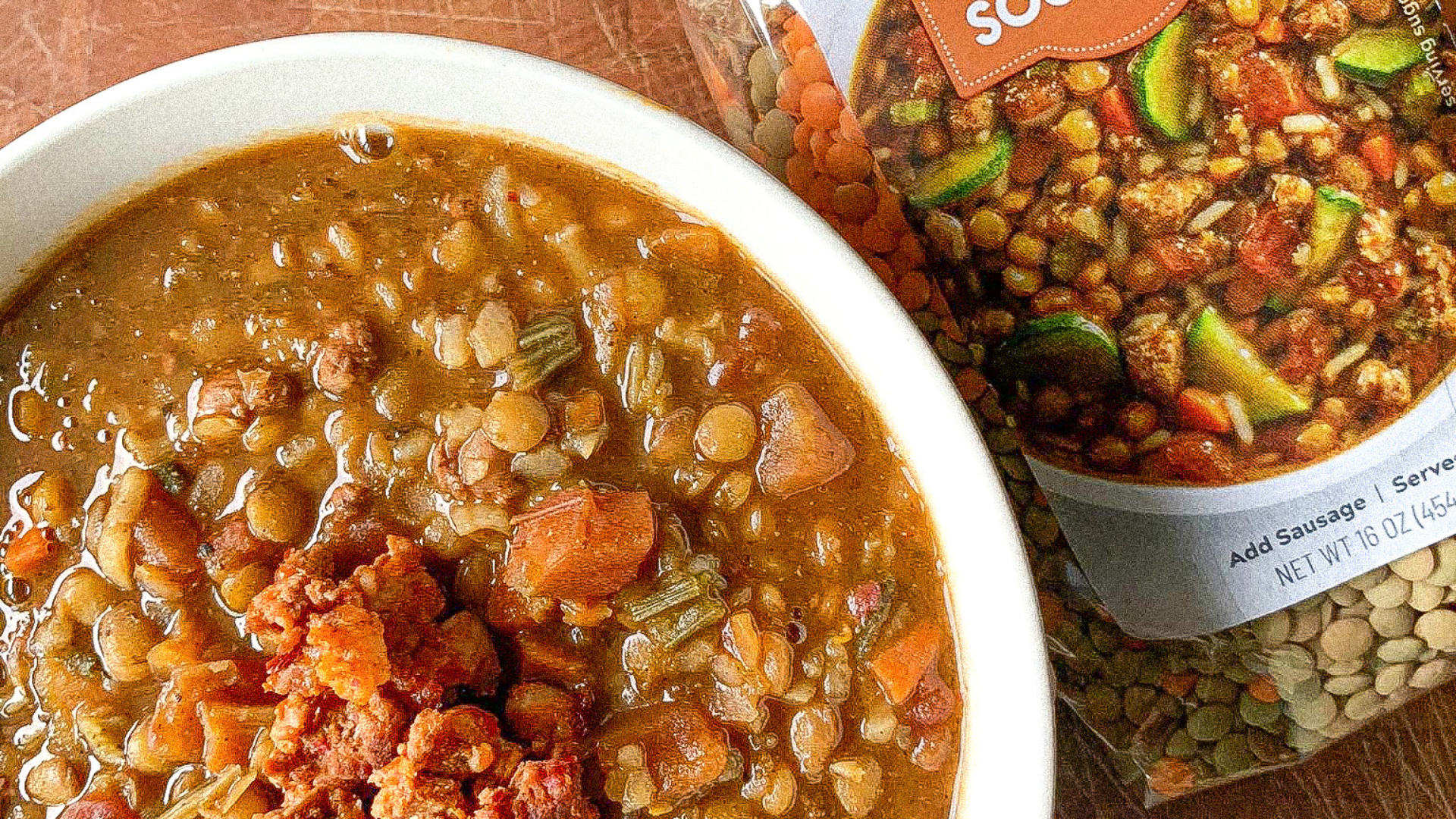 Eleven Bean Soup - Serves 20
Last but definitely not least, this is the OG soup that started Frontier Soups, and our Eleven Bean Soup will not disappoint. It is hearty and healthy. This little bag makes 20 servings of soup, so it will surely feed a crowd. The rich flavor of the broth that comes from the ham hocks will leave you wanting for another bowl! This long-simmering soup is definitely worth the wait! Recipe is here.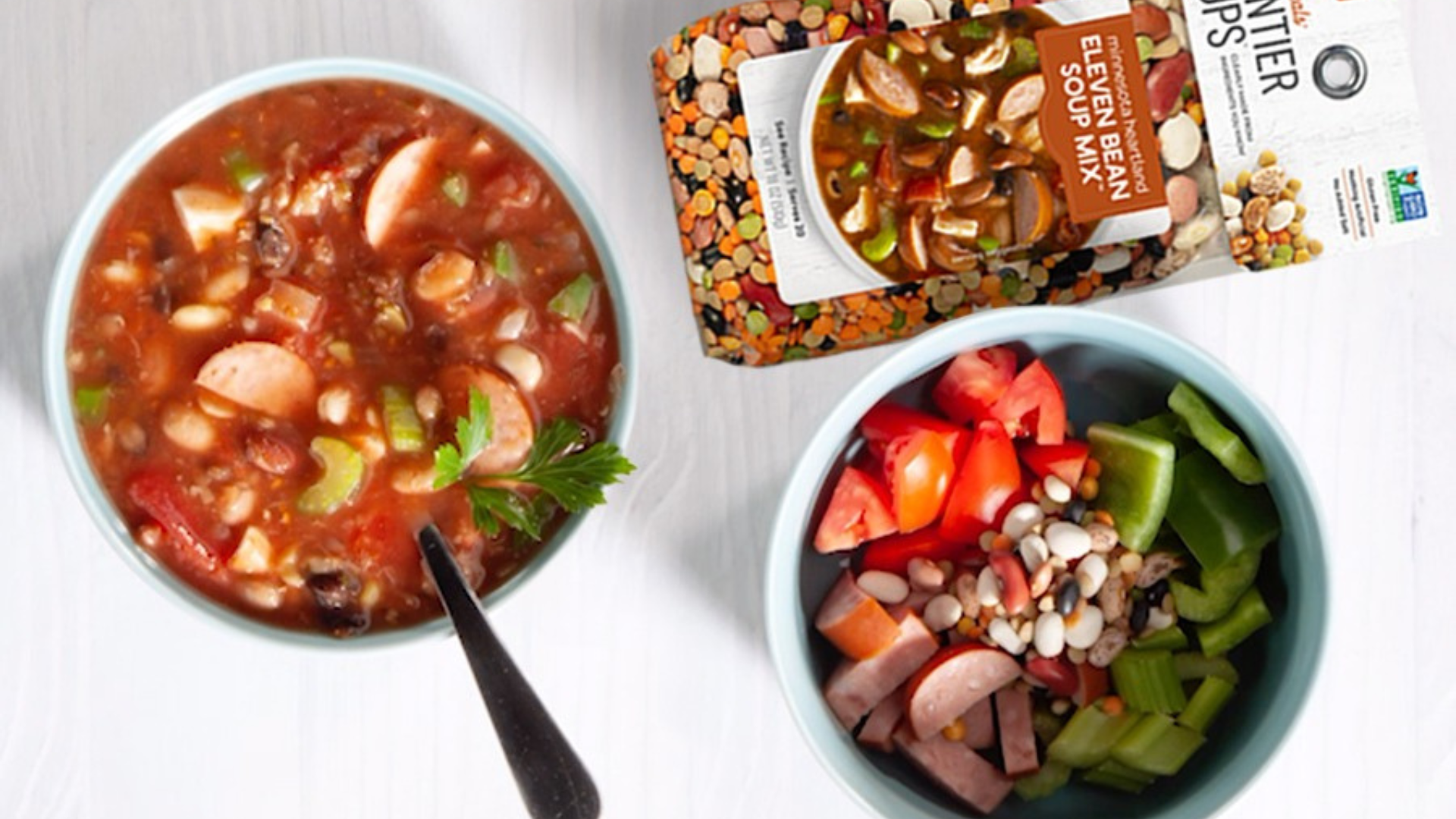 Do you have a souper story or recipe that you'd like to share. Send it to eunice@frontiersoups.com and we'll feature it in our blog!